Corporate quality and certification
BFG's world class manufacturing facilities are compliant a number of international quality standards, including:
BFG is certified for Welding of Railway Vehicles and Components (CWRVC) according to EN 15085-2 certification level CL4, which demonstrates its competence for control of welding quality in the production of railway vehicles and components.
Certification according to EN 15085-2 is an established element of quality assurance, and welding and joining processes require special attention, and implementation of quality criteria of EN15085 ensure that the fundamental technical welding requirements are met by manufacturing companies.
BFG is certified for DIN 6701, which regulates all joints bonded within the railway sector, demonstrating BFG's commitment to quality in using adhesive bonds. Companies from various sectors have been increasingly using adhesives as a means of bonding and assembly in products that they manufacture, with more than 60% of the manufactured products in Europe incorporating adhesives at some point in its manufacturing process. Although railway-specific, having companies and staff with this certification has received such a level of success that the certification has crossed the borders of the railway sector leading to application in other industrial sectors.
BFG is certified in ISO 9001:2015, which is the international standard that specifies requirements for a quality management system (QMS), demonstrating BFG's ability to consistently provide products and services that meet customer and applicable statutory and regulatory requirements, and aims to enhance customer satisfaction through the effective application of the system, including processes for improvement of the system and the assurance of conformity to customer and applicable statutory and regulatory requirements.
ISO 9001 is based on the plan-do-check-act methodology and provides a process-oriented approach to documenting and reviewing the structure, responsibilities, and procedures required to achieve effective quality management in an organization.
BFG is certified in IRIS Rev. 02 which demonstrates its level of commitment to relying on quality management systems.
IRIS, which stands for International Railway Industry Standard, is a globally recognized standard unique to the railway sector for the evaluation of management systems. Within the last few years, IRIS Rev.02 has established itself as a global quality standard in the railway industry, creating a uniform basis for the possible quality management system.
[[In October 2016, it was announced that the global standard for quality management systems in the rail industry – IRIS Rev. 02 – will be replaced by ISO/TS 22163. Consequently, organisations certified according to IRIS Rev. 02 will have to undergo transition audits to update their certificates to ISO/TS 22163.]]
BFG is certified ISO 14001:2015, which specifies the requirements for an environmental management system that an organization can use to enhance its environmental performance, demonstrating BFG's contribution to the environmental pillar of sustainability.
ISO 14001:2015 helps an organization achieve the intended outcomes of its environmental management system, which provide value for the environment, the organization itself and interested parties, in a way that is consistent with the organization's environmental policy of enhancing environmental performance, fulfilling compliance obligations, achieving environmental objectives.
BFG is certified BS OHSAS 18001:2007, which is an internationally applied British Standard for occupational health and safety management systems, demonstrating BFG's commitment to promoting a safe and healthy working environment by providing a framework that helps organizations to identify and control health and safety risks, reduce the potential for accidents, and aid legal compliance.
It exists to help all kinds of organizations put in place demonstrably sound occupational health and safety performance and is a widely recognized and popular occupational health and safety management system.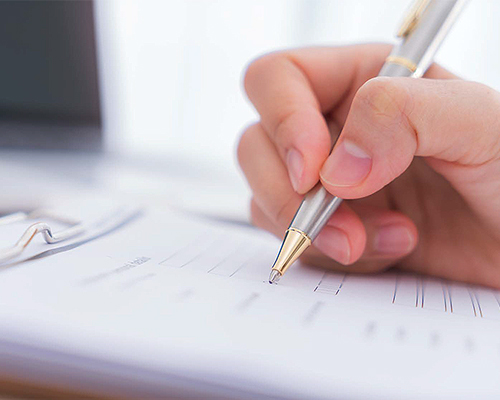 Fast Fact
BFG Confirms to all major design standards
BFG is the only composites specialist whose composite parts and systems can conform to all major design standards worldwide.
Download this page