Interior Decorative Claddings and Facias
Interior Decorative Claddings and Facias
BFG International has been a key contractor in some of the world's most iconic buildings and structures, such as the University of Amsterdam, where FRP panels made intricate interior design possible.
Innovative, lightweight composite interiors are not only long-lasting, they also offer design flexibility that feeds an architect's creativity—unusual forms that are not feasible with traditional materials can be easily fabricated from composites.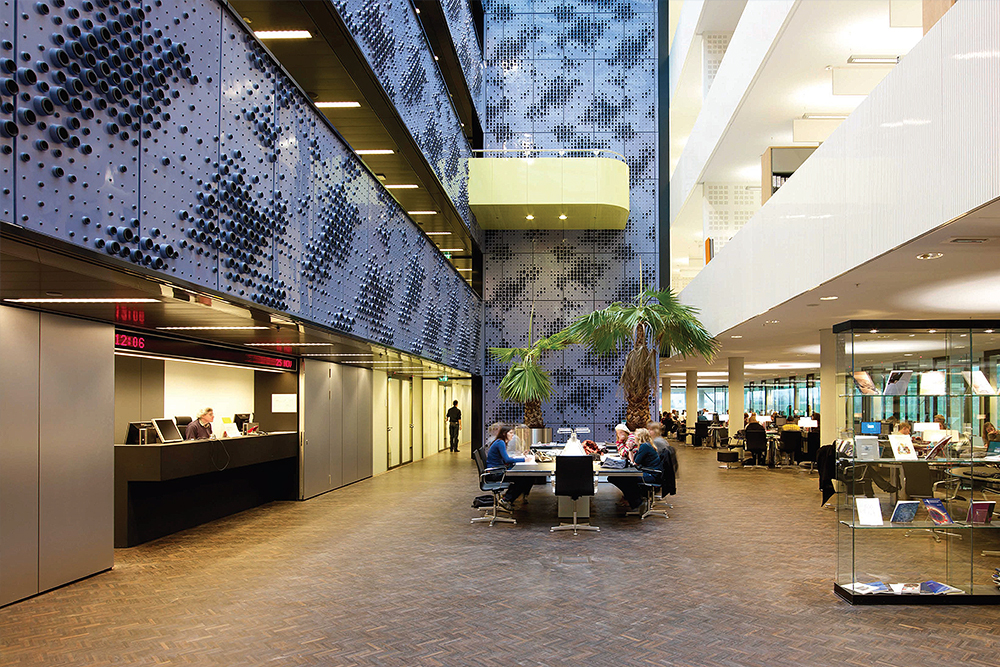 Composites can be tailor-made to meet very specific demands, such as fire and smoke toxicity requirements, or acoustic performance. BFG International produces composites in a wide variety of finishes that mimic natural materials such as stone, granite, marble, terracotta, chrome, copper, silver, gold leaf, and many others for a traditional or contemporary look and feel. Composites are much more cost effective and durable than traditional materials, and can be easily repaired if damaged.
BFG International can help you:
Create designs that are impossible or impractical with traditional materials
Create natural finishes such as stone or marble at a fraction of the cost and increased durability
Reduce overall project costs
Achieve quicker construction due to prefabricated parts and parts consolidation
Improve thermal performance and energy efficiency due to integrated insulation
Meet building code requirements
Achieve LEED (green building) certification
Reduce cleaning maintenance costs due to material durability and weather resistance
Contact us to see how we can help you create beautiful and dramatic interiors for your residential or commercial project with composite interior wall cladding and decorative elements.