Electrical and Heat Insulating Couplings
Composites bring considerable benefits to electrical applications due to their inherent insulating properties, high thermal capacity, and fire resistance. They are used for utility poles, stand-off insulators, and other applications where electrical conductivity is disadvantageous.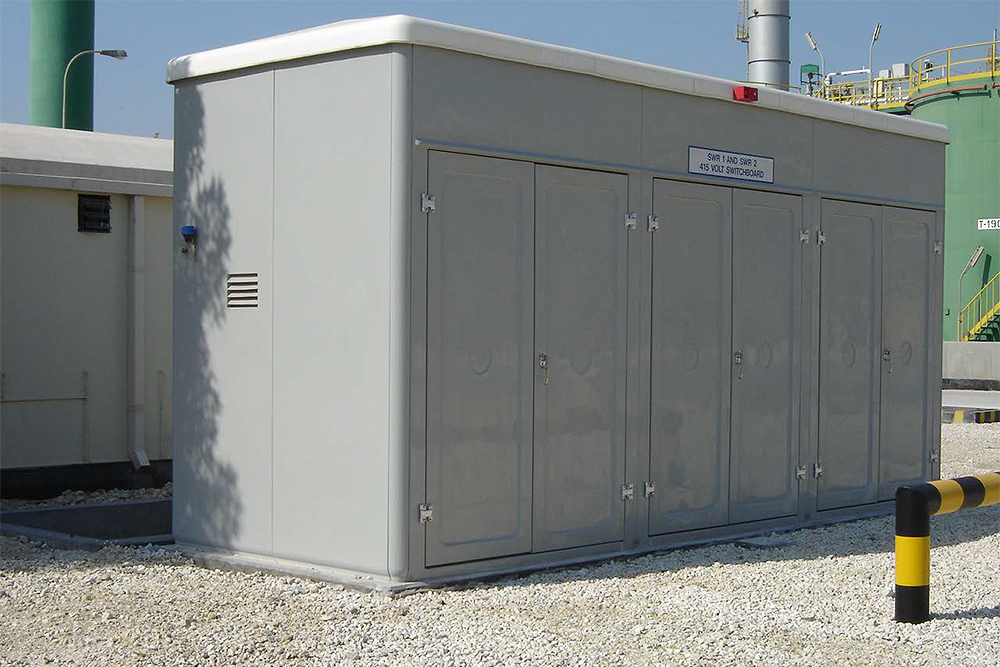 BFG International supplies a range of composite enclosures which provide optimal safety in high-voltage situations. They are sturdy, lightweight, and quick and easy to install. Our enclosures require little to no maintenance due to the material's superior weatherability, making them a truly cost-effective solution.
BFG International can help you:
High voltage electric coupling enclosures
Electrical and thermal isolation coupling for industrial plants
Outdoor enclosures for SCADA electrical substations and street lighting controls
Contact us to learn how BFG international can help you create a bespoke solution for your site.