Long Span Structures and Tank Covers for (STP) Plants
Composites bring considerable benefits to industrial applications due to their chemical inertness, high strength-to-weight ratio, fire resistance, and superior weatherability.
Sewer and wastewater systems can be highly corrosive. Hydrogen sulphide gas, which is corrosive, poisonous, flammable, and even explosive, is commonly found in these systems. When dissolved in water, it becomes a weak acid called hydrosulphuric acid or sulphydric acid.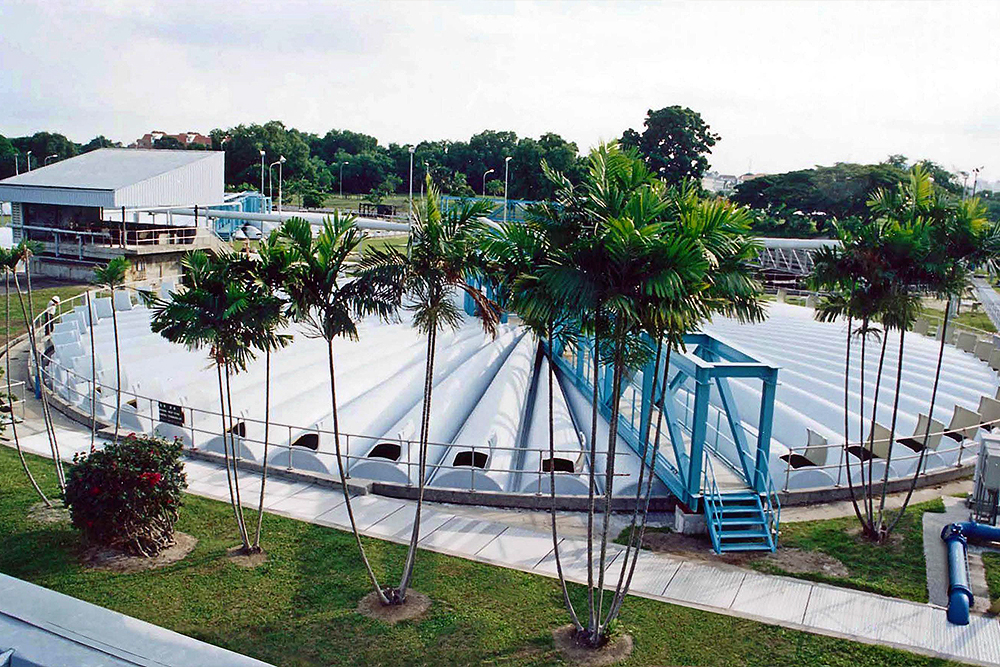 Composites parts are perfect for the most corrosive settings found in municipal collection systems, sewers and industrial pre-treatment applications due to their inherent corrosion resistance. In addition, the low weight and sturdiness of the material means that very large covers can be fitted without requiring any support or reinforcement. Our composite STP covers are designed to withstand high winds, rain and hail, and require little to no maintenance during their life span, making them a cost-effective solution.
For over 20 years BFG International has been supplying innovative, high performance composite tank covers for sewage treatment plants across the world. Some of our projects include Tubli Wastewater Plant, Bahrain, and Bedok Sewage Treatment Works, Singapore. Contact us to learn how BFG international can help upgrade your wastewater treatment facilities with next generation composite STP covers.
BFG International can help you create covers for:
Effluent manholes
Outfalls
Industrial pre-treatment
Industrial process
Equalisation tanks
Holding tanks and basins
Contact us to find out how BFG International can help you meet your outdoor sanitation needs.