BFG International supports some of the world's largest wind energy OEMs, including General Electric, Hitachi, LeitWind, and Gamesa, by providing lightweight, high performance spinners for wind turbines.
The spinner, also known as a nose cone, is configured to be mounted on a hub of a wind turbine to which the rotor blades are connected. Strong, durable and configurable, BFG International's spinners are characterised by superior weathering properties and excellent corrosion and fire resistance. A UV-resistant gel coat is applied to further improve the life span of the spinners.
Spinner tooling is built in-house at BFG International, with engineered features that can increase productivity and reduce costs. BFG International produces various sizes and types of spinners at its facility in India, with the ability to bring other facilities online to meet regional delivery requirements.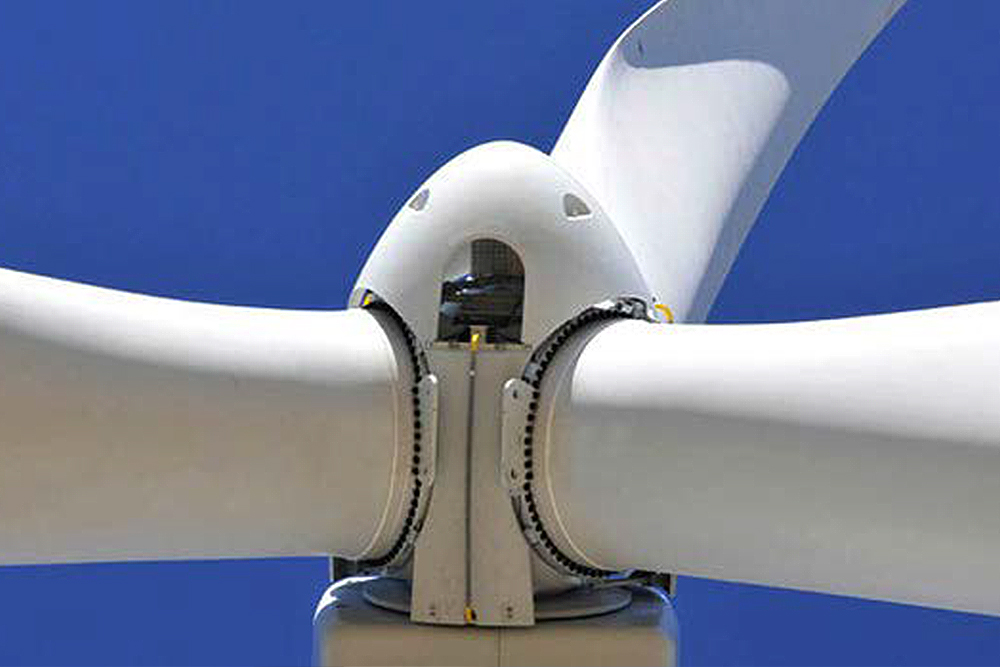 Summary of BFG International's factory capabilities for spinner manufacturing:
3-D CAD/CAM modelling
ISO 9001:2008 Quality Management System
Design and engineering consultation
Pattern fabrication
Low-cost production mould fabrication
Jigs and fixtures design and fabrication
Prototype development
On-site first article inspection
Vaccuum Bag Moulding
Light Resin Transfer Moulding
Vacuum Infusion Moulding
Open Moulding (Hand Layup, Sprayup)
In Mould Coating
Bonding and assembly
Composite tooling manufacture
Prime and topcoat paint capabilities
Painted, or gel-coated surface finishes
Secondary hardware integration
Value-added assembly services
Contact us to find out more and to discuss your wind project with one of our experts in the field.