Products made from composites provide long-term resistance to severe chemical and temperature environments. Composites are often the material choice for outdoor exposure, chemical handling applications and other severe environments.
Composites do not rust or corrode. There are many examples of glass fiber reinforced polymer ductwork being in service in chemical manufacturing plants for more than 25 years, operating in harsh chemical environments 24 hours a day, seven days a week. Composites offer corrosion-resistant solutions for many industries, including air pollution control, chemical processing, desalination, food and beverage, mineral processing and mining, oil and gas, pulp and paper, solid waste landfill and water and wastewater treatment.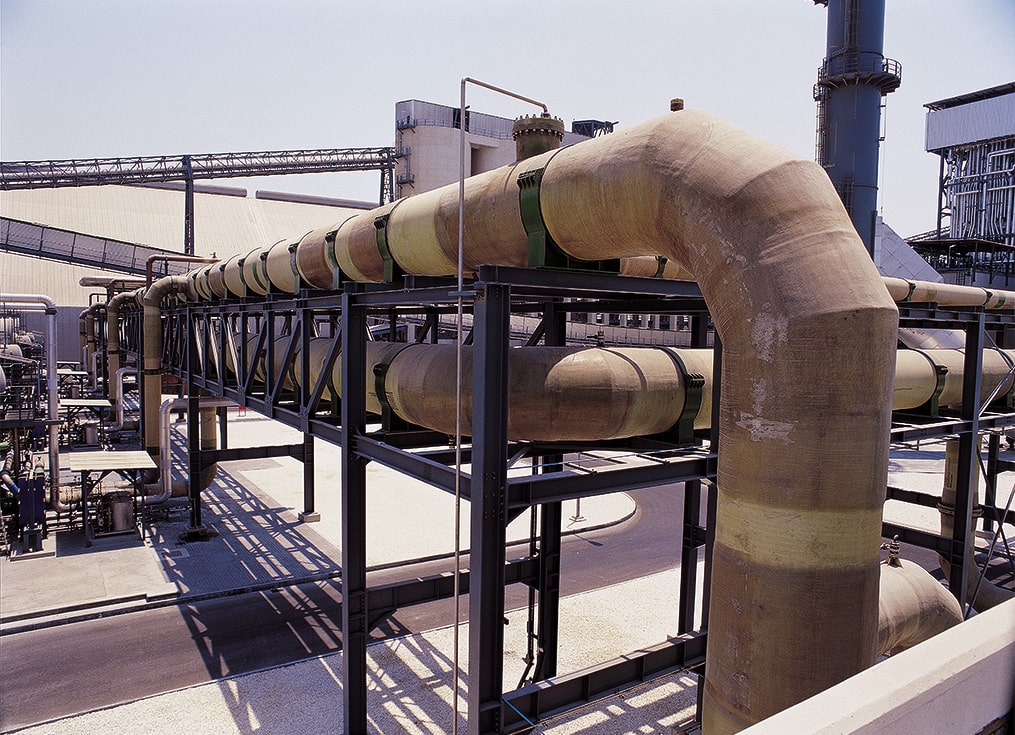 Corrosion resistance is determined by the choice of resin and reinforcement used within the composite application. There are various resin systems available which provide long-term resistance to nearly every chemical and temperature environment. The choice of reinforcements is much more limited but crucial for certain chemical environments. Properly designed composites have a long service life and minimum maintenance.
Contact us to find out how BFG International can help you with your next project.