Sustainability and composites
Sustainability and composites
Around the world, our work is dedicated to creating a lower carbon future – from replacing outdated energy-intensive building materials, to pioneering new, low-energy ways to purify waste water. To us, sustainability and innovation go hand in hand, so we invest in intensive research, development and testing to enhance the performance of our composites still further.
And because sustainability begins at home, we're constantly working on ways to minimise our impact on the communities around us - with the utmost respect for local environmental protection and stewardship. BFG is a sustainable business, working together to shape a sustainable future.
Composites and the environment
BFG's world leading FRP composites are completely benign in the environment – producing no fumes, residue or toxins. They are weather, mould and termite resistant, and require far less repair and replacement than the traditional materials they are designed to supersede, with a life expectancy of many decades.
Safe, strong and lightweight, composites are perfect for highly specific, tailor-made moulds that minimise waste, and are designed to perform in a range of the most demanding applications in sectors as diverse as infrastructure and leisure.
Our commitment to tomorrow
Composites are already shaping the 21st century – and at BFG, we are dedicated to playing our part. As part of our sector-leading commitment to sustainability, BFG designs and develops high quality FRP composite components for major renewable energy and clean technology specialists, helping them to compete and grow in one of the world's fastest growing industries.
Sustainability
Our Approach
At BFG, we are dedicated to achieving the highest levels of environmental sustainability in everything that we do, wherever our operations take us around the world. To us, building a sustainable future starts by building sustainable operations, so we take all necessary steps to minimise waste and by-products, with the utmost respect for all local and national legislation in our production locations.
Our environmental policy and guidelines include detailed policies for managing our impact, to ensure the health and safety of our employees and the communities in which we work.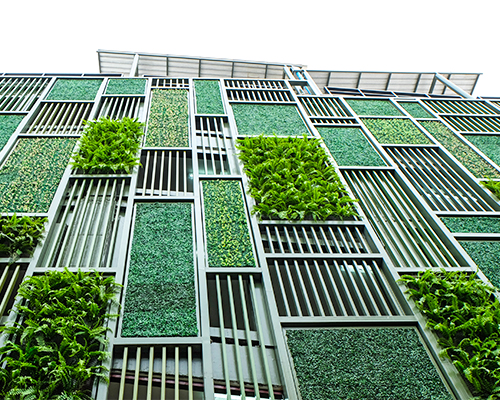 Read more about
Green Buildings
Find out how BFG's composites can help you achieve LEED certification for green buildings .
Start a conversation about using composites in your next project