Since 2006 BFG International has been a global leader in the leisure industry, supplying FRP composite parts for water slides and water parks across the world. BFG has helped bring some of the world's most exciting water parks to life, including Aquaventure at Atlantis, UAE, and Hasunuma Water Garden in Japan.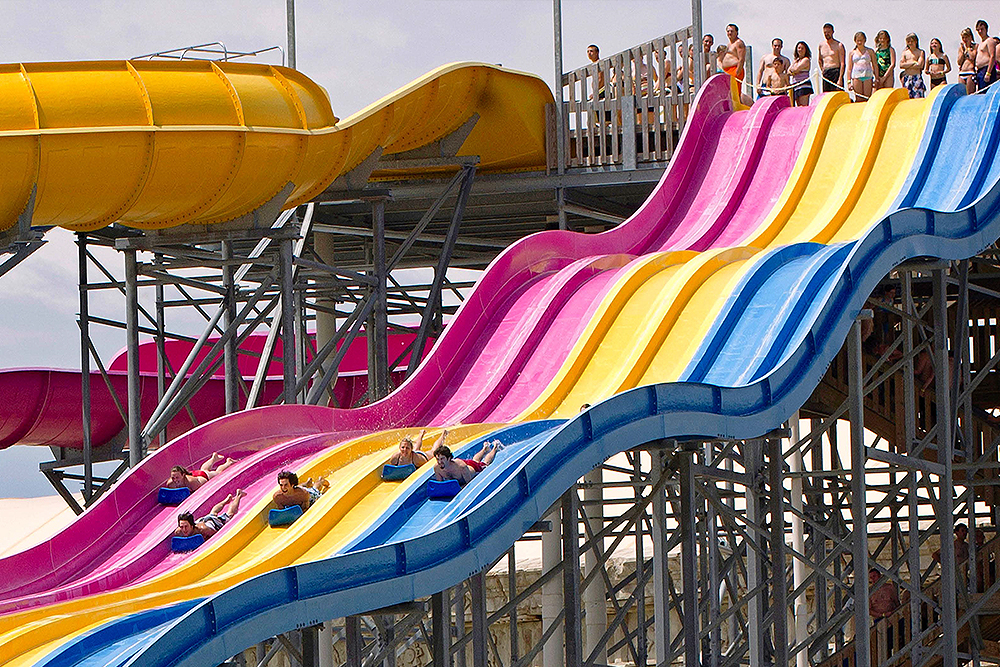 Composites lend themselves perfectly to water parks due to their strength, light weight, mouldability, and superior weatherability. The material allows the park designer's imagination and creativity free reign, making a wide variety of structures and aesthetics possible. Water slides made from FRP composites are safe and long-lasting, requiring little to no maintenance.
BFG International produces an average of 70 water slide panels per day at its world class manufacturing facilities in Bahrain, the Philippines, and India. Tools for the parts are produced in-house at our facilities in Bahrain and the Philippines. The parts are large, with an average surface area of 4 sqm, and are UV and water resistant. A barrier coating is applied to surfaces which will be in constant contact with water to improve their durability and a UV coat is added to surfaces which will be exposed to direct sunlight to protect the integrity of the colours and prevent fading over time.
BFG International has some of the best in class lead times with a dedicated quick response team on hand for handling large volume orders. Four to six weeks are usually required for the procurement of materials and specialised colour pigments. An experienced technical team is also available for the quick refurbishment of moulds, in case replacement parts are required. The entire production cycle is monitored online to optimise efficiency.
BFG International can help you:
Reduce overall project costs
Achieve quicker construction due to prefabricated parts and parts consolidation
Prolong the life of your structure
Reduce cleaning and maintenance costs due to material durability and weather resistance
Contact us to find out how BFG International can help you with your next leisure or recreation parks project.