Tooling and Pattern Making
Tooling and Pattern Making
The quality of a composite product is determined by the quality of the tool, or mould, used to form it.
With over 30 years of experience in mould manufacturing, BFG International's tooling specialists work on developing a product right from the design stage, advising on tooling options and costs based on the client's budget, complexity of the parts, and other requirements. To date, BFG International has produced over 10,000 moulds for clients in the marine, automotive, rail transportation, and wind energy industries, as well as for some of the world's most celebrated infrastructure and architectural projects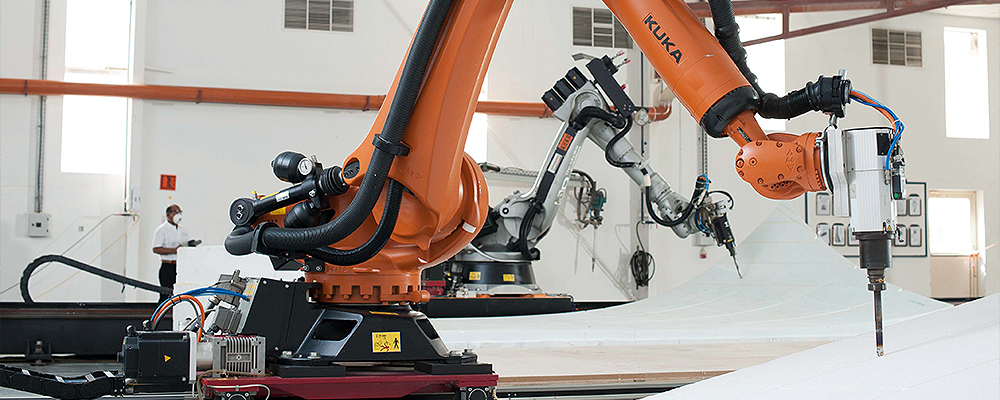 BFG International designs tooling with the specific composite process in mind. Careful planning before the mould design is completed produces parts with "engineered-in" reliability, at a lower labour cost. All BFG moulds are fabricated in-house – ensuring a long-lasting tool that outputs more parts, and delivers more value for your original investment. We proactively maintain customer tooling for the duration of its useful life so you it can be called upon should you wish to ramp up production.
For situations where your run of parts is short and a limited amount of parts is required, we have short-run mould fabrication solutions that produce high quality output affordably.
BFG International's tooling departments are housed at its facilities in Bahrain and the Philippines, where skilled technicians work with state of the art machinery to produce sophisticated tools with a precision level matching the virtual design to within 1 mm.
Process
The tooling process comprises tool design, pattern making, and tool making.
The tool is first designed on the CATIA platform according to the client's specifications. The use of this commercialised tooling design software reduces the time it takes to model and manufacture a tool — including backup structure — by 80 percent in some cases.
Once approved, a replica of the final product, called the 'plug' or 'pattern', is produced using wood, polystyrene, polyurethane, or tooling paste. This process is usually mechanised for precision, but may also be carried out manually if necessary. BFG International's tooling department houses a robotic 8-axis milling machine, two 7-axis robotic milling machines, and two 5-axis CNC milling machines.
The pattern is then inspected for quality and accuracy using state of the art inspection systems, including a coordinates measuring machine (CMM), the full report of which may be made available to the client upon request.
Finally the mould is made, along with its counter mould if necessary. Composites are used to manufacture a robust mould from which up to 500 pulls can be made. One advantage of composite tools is that they have a coefficient of thermal expansion close to that of the part, helping the part maintain dimensional accuracy during cure, since shrinkage and thermal expansion of the tool and part will be very similar. After production of the parts is complete, the tools are held for the client for a further ten years in case spare parts are required in the future.
Pattern moulds, made of wood or polystyrene, are preferred when only one or two pulls are required, as is usually the case in architectural applications.
Capabilities
Design and Engineering consultation
Pattern fabrication
3-D CAD/CAM modelling
Low-cost production mould fabrication
Jig and fixture design and fabrication
Prototype development
On-site first article inspection
Contact us to discuss your project with one of our experts in the field.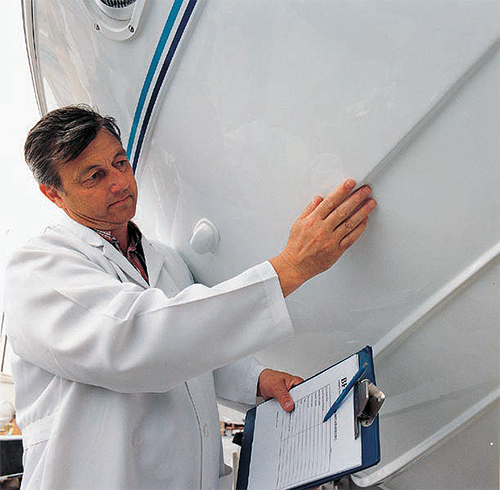 Why BFG International
Quality assurance
BFG was awarded ISO 9001:2000 in March 2001 and upgraded to ISO 9001:2008 in February 2009. In September 2011, we achieved IRIS certification in the rail industry. We meet Class A1 of the German standard DIN 6701-2 for manufacturing adhesive bonds on rail vehicles and are certified to EN15085-2 for welding railway vehicles and components. External third party certification consistently places us in 'industry best' positions. We are also ceri ed for ISO 14001:2005 and OHSAS 18001:2007.