Overview
For over 40 years, BFG has been a global leader and pioneer in composite design, engineering and manufacturing, with over 2,000 people and 15 production facilities worldwide – and a total commitment to quality and innovation.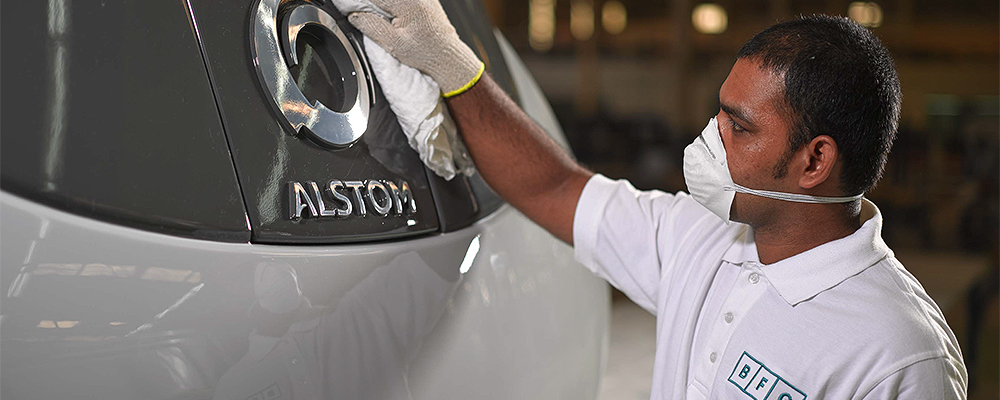 Sector focus
We currently cater to six sectors, each with unique performance requirements:
Architecture and Infrastructure
Transportation
Corrosion Engineering and Process Equipment
Wind and Renewable Energy
Environmental Systems
Leisure and Recreation
Working in depth with sector leaders, we have world leading cross-functional knowledge and expertise in design methodology, materials composition and manufacturing processes – delivering significant advantages in performance, productivity and ef ciency to each sector.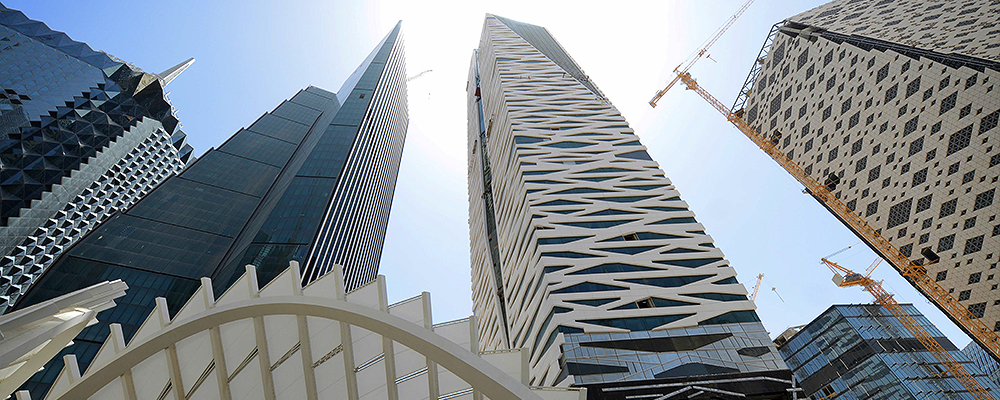 Landmark developments
Since 1975 we have worked in partnership with the world's leading architects, consultants, contractors, rail rolling stock builders, industrial process designers and renewable energy specialists – across both the public and private sectors – to create bespoke composites for a new generation of iconic buildings, industrial components and advanced transport networks: from the TGV in France to the KAFD World Trade Centre in Saudi Arabia. Today, you'll find our advanced composites at work in the key landmarks and transport systems of many of the world's major cities, stretching all the way from Chicago to London to Sydney. Our structures include the world's largest composite dome, the world's largest composite roofing system, and composite claddings on landmark sports stadia, university facilities and supertall buildings. We consider every project as an opportunity to conceive, draw out our innovative ideas, learn and deliver the best.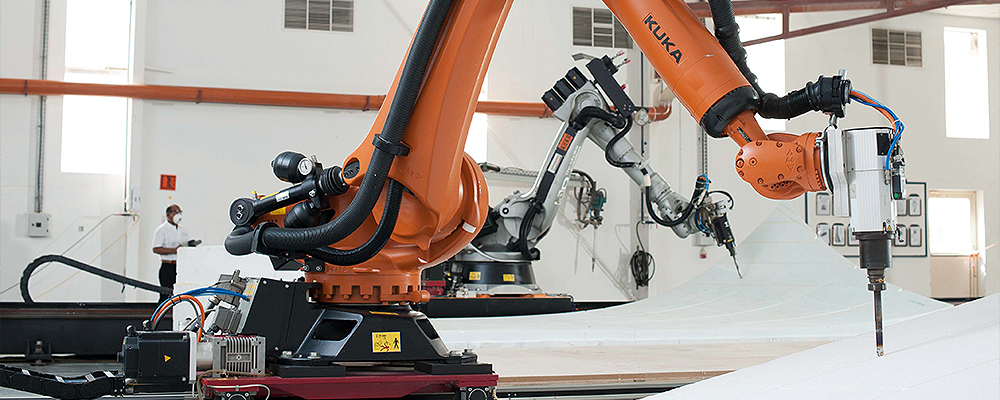 Driven by innovation
Today's composites are designer materials, offering boundless possibilities. Driven by a vision to harness these possibilities, BFG invests heavily in research and development to lead the way in new design methodologies, high performance materials, manufacturing processes and product systems. Over the years, innovation has become our hallmark, leading to pioneering advances including the development of our own unique material systems, manufacturing processes and patented technologies. We have made significant investment in international ventures spanning areas as diverse as wind energy, anti-ballistic composites and advanced compact wastewater puri cation. Our dedicated R&D centre in Strasbourg is working in partnership with universities, laboratories and designers to develop revolutionary new wastewater treatment technologies.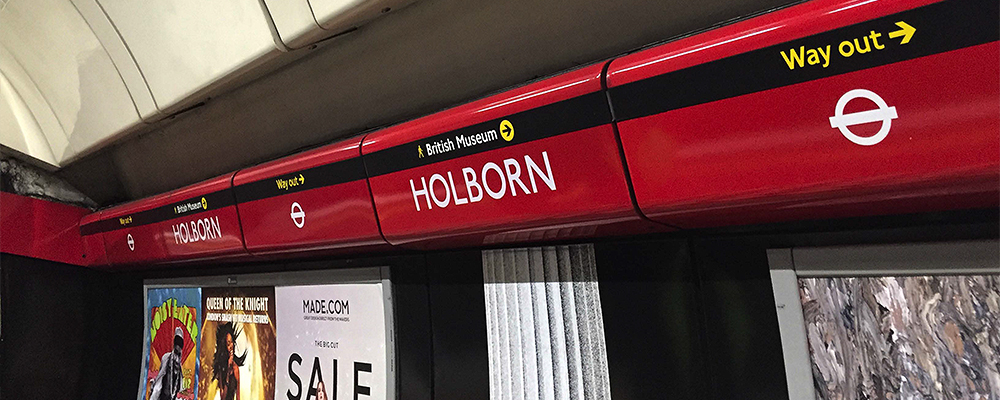 Global footprint. International reach.
What makes us genuinely different is our presense in diverse sectors along with a global footprint – and our proximity to you. In recent years, it's taken us across ve continents, serving major clients across six. BFG has fabrication facilities in Bahrain, France, Spain, USA, Brazil, China, India, the Philippines and South Africa, covering more than 100,000Sqm of manufacturing space and enabling us to offer global sourcing, regionalised manufacturing, localised delivery and installation of world class composites.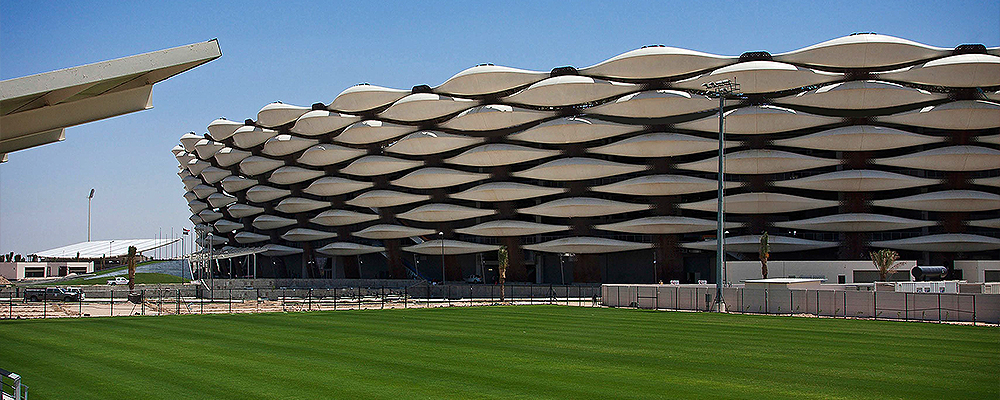 Serving the world's leading architects and contractors
We've worked in partnership with key players in architecture and infrastructure since we opened our doors in 1975. We've grown since then – in the scope and complexity of our services, and in the diversity of projects we inspire. We work with leading architects, consultants, contractors and governments around the world, delivering bespoke composites for facades and claddings, structural roofing systems, domes and ceilings.
Over the last 40 years we've provided the very latest composite innovations to architects, with all the durability and versatility they need to create a new generation of structures – public buildings, sports arenas, hotels, transport hubs, malls and high-rise structures, giving designers the freedom to build large scale, complex, lightweight structural shapes that would be too complex and high cost to achieve with conventional materials.
In fact, our role has been pioneering – from the development of long span composite primary structures to lightweight re retardant materials. Today you'll see our advanced composites in structures designed or built by many of the world's leading creative architects and consultants.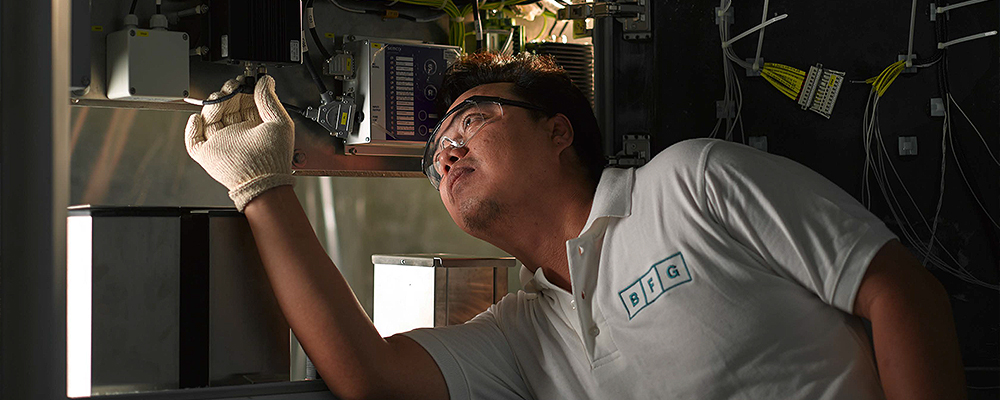 Conception to completion
At BFG, we deliver the full life cycle of services: conceptualisation, modelling, iterative design development, systems and process engineering, structural design, material and product development, testing, sampling, prototyping and product manufacture, all the way to delivery and installation.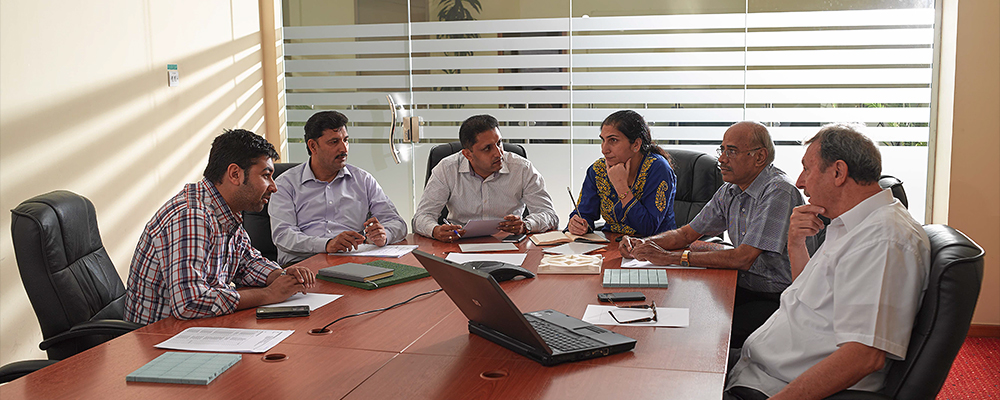 Engineering excellence
Our team of over 100 talented and skilled engineers, backed by expert, hands-on leadership, roots its design and engineering methodology in a wealth of experience in materials and processes. With over 40 years of project records and an accumulated database of material properties and test results, our engineers have decades of technical data and insights to draw on. BFG's team is also in constant touch with world-leading universities and researchers to add state-of-the-art design expertise to its projects.
Many of our engineering leaders have had successful careers in manufacturing and installation prior to becoming lead designers. As a result, BFG's designs are created with manufacturing and installation in mind, helping reduce lead time and cut the number of design revisions and iterations needed to achieve project delivery.
Today, BFG deploys leading edge design tools, including CATIA and to interface with other architectural tools. Our world class structural engineering team uses NISA, HYPERMESH and other advanced analysis tools.
Over the last 25 years, BFG's composite structures have been subject to rigorous independent full scale load tests with strain capture. With hundreds of successful load deflection tests conducted over time, it enables extremely high levels of confidence in the structural performance of our composites.
Sustainability
At BFG, we are committed to sustainable development. Our teams of architects, engineers and researchers are always searching for ways to minimise the environmental impact of FRP. In our Architecture and Infrastructure group, we are leading the way by helping our clients to achieve LEED certification for their buildings.
Quality assurance
BFG was awarded ISO 9001:2000 in March 2001 and upgraded to ISO 9001:2008 in February 2009. In September 2011, we achieved IRIS certification in the rail industry. We meet Class A1 of the German standard DIN 6701-2 for manufacturing adhesive bonds on rail vehicles and are certified to EN15085-2 for welding railway vehicles and components. External third party certification consistently places us in 'industry best' positions. We are also ceri ed for ISO 14001:2005 and OHSAS 18001:2007.
Manufacturing diversity
BFG specialises in composite manufacturing processes including:
Open contact moulding
Resin transfer moulding (RTM)
Vacuum infusion
Press moulding
Painting
Tool making
Systems integration and assembly